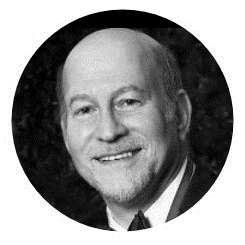 John Curro is a recognized Serial Innovator, possessing a passion for the art of industrial innovation and for mentoring the next generation of technologists. John joined Procter & Gamble after earning his undergraduate degree in Physics from Xavier University and his doctoral degree in Materials Science from the University of Cincinnati.  Levering his academic skills, as well his lifelong hobby interests in electronics and mechanical design, John developed a novel technology family known as solid state formation technology (SSFT). This technology uniquely integrates fields of polymer science, high speed deformation physics, and large-scale industrial design, to create best-in-class novel technology solutions across a broad range of products, including Pampers diapers, Always feminine pads, Swiffer cleaning products, and Glad ForceFlex trash bags. Over the course of his technical career John was granted over 70 US patents.
In 1998, John was inducted into the Victor Mills Society, an honor reserved for P&G's most successful technology innovators. In 2002, he was recognized by University of Cincinnati as a Distinguished Engineering Alumnus.  He was presented the 2007 P&G CTO Pathfinders Award in recognition of his 20‐plus years of leadership of the SSFT technology estate.  And in 2012, he was honored with the prestigious Industrial Research Institute's Achievement Award in recognition of his "demonstrated capability in developing transformative technologies for successful business propositions and for inspiring future technologists around the world."
Today John enjoys exploring new technologies from digital radio to 3D printing, and remains active as an emeritus member of the steering committee of the Industrial Fellows Forum.