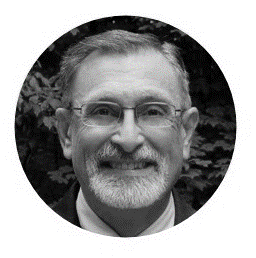 While many think of Breakthrough Innovation solely as it applies to new product development, Glenn Boutilier's career provides an exemplary illustration of how corporate staff contributions – analytical chemistry in his case – can lead to equally significant impact.
Glenn joined Procter & Gamble in 1980, following a post-doctoral appointment at the University of Georgia. As observed with other proven Serial Innovators with corporate staff responsibility, Glenn's contributions enabled advancements in a number of varied product categories, including plastic bags, diapers, toilet paper, and paper towels.
In recognition of his contributions, Dr. Boutilier was appointed a Research Fellow in 1992 and was elected to P&G's Victor Mills Society in 2000. Formed in 1990, the Victor Mills Society recognizes those outstanding technologists whose innovations have led to significant business contributions throughout their careers at P&G. Named after the late Victor Mills, who is widely regarded as the most productive in Procter & Gamble history, it is the highest scientific and technical honor that can be bestowed upon a Company technologist. Society members are recognized as leaders in their fields, and they provide an unequivocal standard of achievement in technology.
In addition to his many company contributions, Glenn served in several national leadership positions within the Society for Applied Spectroscopy across his career and currently serves on the University of Florida Department of Chemistry Leadership Board. In 2013 Glenn was recognized with the Honor Alumnus Award by the Colorado State University Alumni Association, College of Natural Sciences, where he received his BS degree in Chemistry.
Typical of the deep and wide-ranging curiosity of many Serial Innovators, Glenn's interests include enjoying Xavier basketball, the Cincinnati Symphony Orchestra for nearly four decades, and long-distance cycling. Notably, Glenn and his wife bicycled across the United States in 2013.